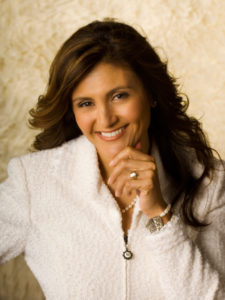 When

Neli Vazquez Rowland

was growing up on the gang and drug infested streets of "Little Village" in Chicago, she could never have imagined that one day, she would create the most effective and highly regarded foundation for ending homelessness in America...and help people like Bianca..."I abused heroin for 36 years. I've been arrested 120 times in my life and have been to prison 7. Of course I wanted to change. But I didn't know how. Without A Safe Haven teaching me how to change, I wouldn't be standing here right now. For the first time in my life I have a full-time job and I'm living in an apartment by the lake."
A Safe Haven, located in one of the toughest neighborhoods in Chicago, houses 400 people who would otherwise be forgotten shadows in the city. Their work with veterans is unparalleled and while Neli and her husband Brian have made a serious impact in creating lifelines out of headlines, there is more work to be done.
If you have ever doubted that one person can make a world of difference...Neli will change your mind.