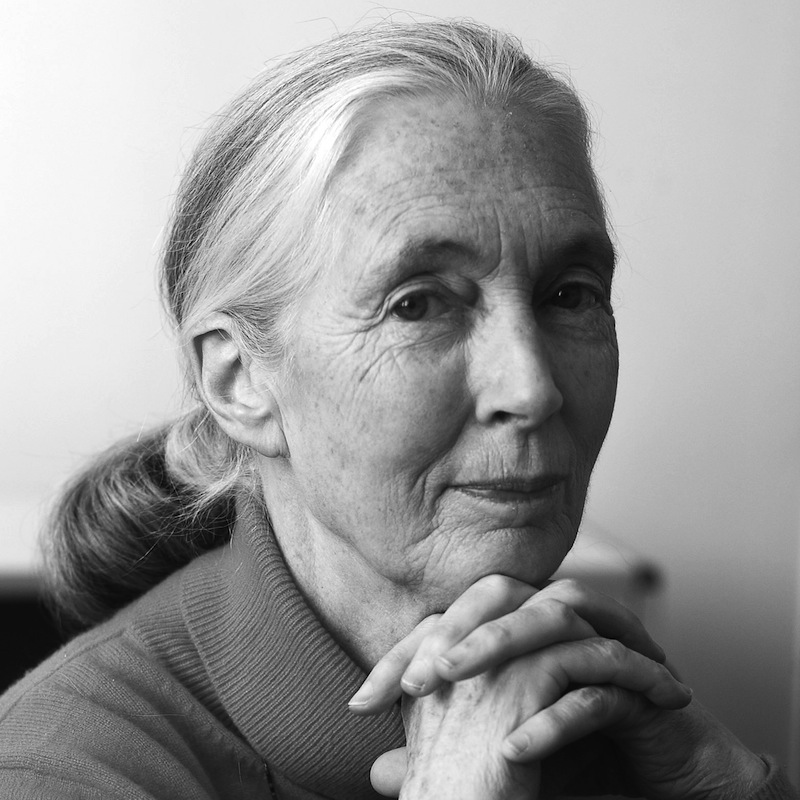 She is a living legend, a true force of and for nature, a staunch advocate for the planet and all its inhabitants. At the age of 26, equipped with little more than a notebook, binoculars, and her fascination with wildlife, Jane Goodall braved a realm of unknowns to the world a remarkable window into humankind's closest living relatives.
Through nearly 60 years of groundbreaking work, Dr. Jane has not only shown us the urgent need to protect chimpanzees from extinction; she has also redefined species conservation to include the needs of local people and governments. Today she travels the world, speaking about the threats facing chimpanzees and environmental challenges, urging each of us to take action on behalf of all living things, and planet we share.
A fascinating, enlightening and inspiring conversation with Dr. Jane Goodall, on her 85th birthday.